I am delighted to give my Love and sincere congratulations to the Levels 1 & 2 Graduates of the Traversing the Frequencies workshop, held in Fireflies Ashram, Bangalore – India 27th – 28th February 2015.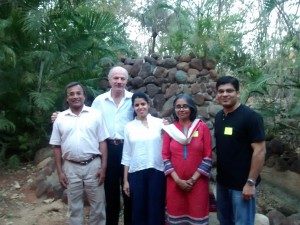 They are: Suresh, Prerana, Sumona, Ashish.
I very much feel that it was a great success. Every response from them was consistent with other Levels 1 & 2 workshops.
Again VERY WELL DONE.
Namaste
Guy