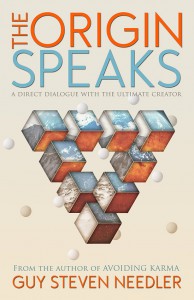 Dear Souls,
For those of you who find the Amazon timing a bit slow you can contact my publisher, Ozark Mountain Publishing, to pre-order The Origin Speaks and receive it earlier. It will definitely be available for July's (2015) Transformation Conference so the faster route (not necessarily the cheapest as you will have to pay for postage from the US) may be from Ozark.
Feel free to mail Shonda via this email address: shonda@ozarkmt.com to secure your copy.
The Origin Speaks will also be available on Kindle, Nook and other eBook platforms for July.
Namaste
Guy