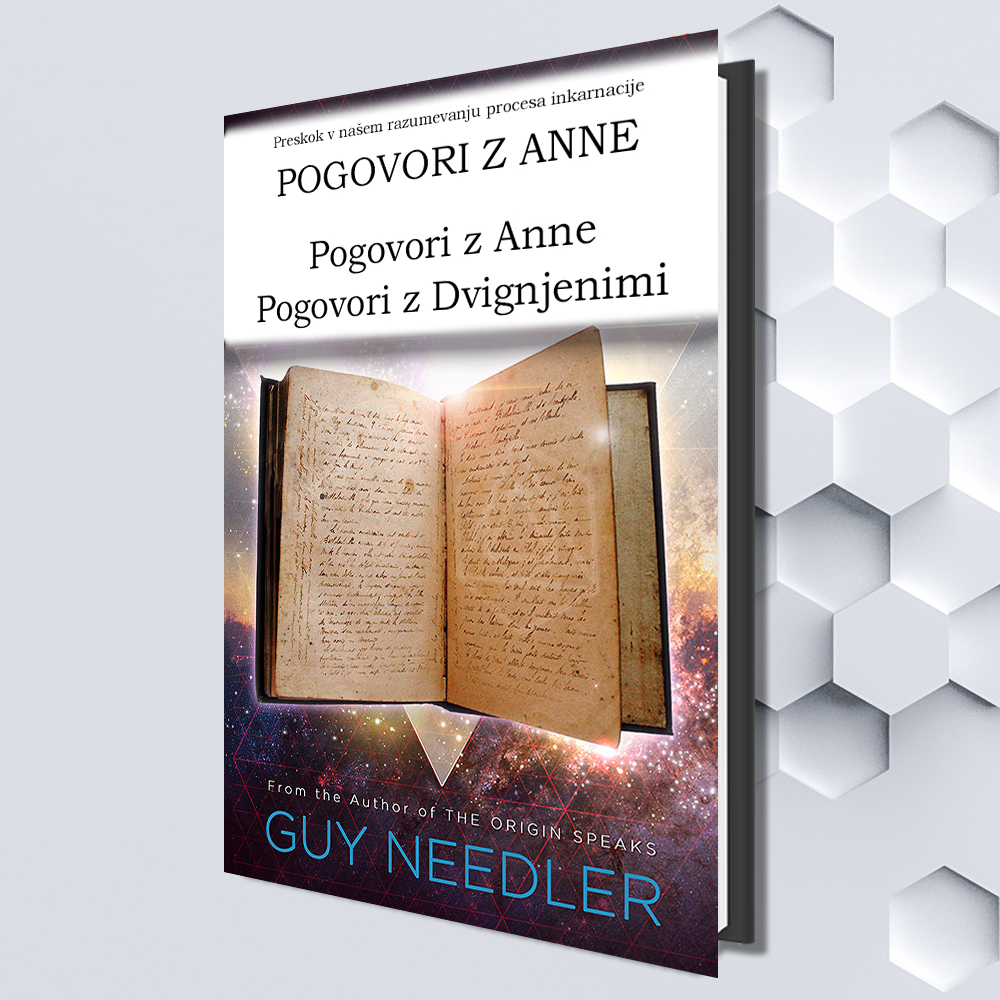 Here is the link to my publishers website and the age where you can order the Slovenian copy of The Anne Dialogues as an eBook.
POGOVORI Z ANNE Pogovori z Anne Pogovori z Dvignjenimi Kanalizirano delo
Predstavljajte si kako bi bilo, če bi lahko govorili z ljubljenim, ki je pred kratkim umrl. Kaj bi ga vprašali? Kako je videti? Ali so predhodna poročila pravilna?
V Pogovorih z Anne so bila postavljena ta ista vprašanja in globina predhodno nikoli izkušenega znanja se je vrnila.
V knjigi Pogovori z Anne bomo spoznali:
• vpliv, ki ga imajo zdravila na dušo
• kaj naš višji jaz resnično je
• kaj so Podobe, Koščki, sekundarna utelesitev in pod-utelesitev
• kaj je Ego in kakšna je njegova vloga
• kako velika je naša mreža pomočnikov
• kaj je evolucijski dolg
• kako izberemo naše izkušnje in kako vplivajo na druge
• da Zemlja ni edino mesto kamor se utelešamo
• kaj je Karma
• da smo manjše individualizacije Boga!
Photo of Guy
Guy Needler se je vedno zavedal večje realnosti okoli sebe zaradi prebliskov iz duhovnih svetov. Njegovi vodniki so mu povedali, naj se osredotoči na zemeljski doprinos, ko se je pri poznih tridesetih letih ponovno prebudil in se zavedel svojih duhovnih vlog. V naslednjih šestih letih je pridobil naziv Reiki mojstra in se za štiri leta posvetil učenju energijskih in vibracijskih tehnik terapije. Skupaj z njegovimi zdravilnimi sposobnostmi njegovi duhovni spomini vključujejo sposobnost kanaliziranja informacij iz duhovnega, kar vključuje nenehen stik z drugimi entitetami znotraj našega večvesolja, njegovim višjim jazom ter vodniki.
Blessings
Guy