Dear Souls,
Feel free to tune into an interview I have with Kyron Channel Lee Carroll and Material Teacher Monika Muranyi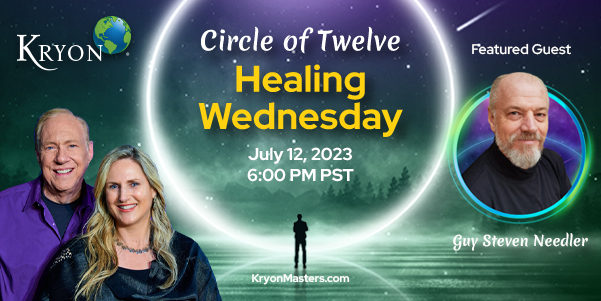 Interviews hosted by Lee and Monika, normally take place on a weekly streaming show called Healing Wednesday and this week their guest is me.
An introduction to my interviewers and their history – in their words.
Kryon is a loving entity that brings a consistent message of love and hope for humanity.
Lee Carroll is the original channel for Kryon since 1989.
Monika Muranyi is the consummate researcher and archivist of the Kryon material.
The program first premiered in August of 2020, and Kryon gave a channel about spontaneous remission –– when the multi-dimensional part of the Human Being has an alliance with the Soul. Kryon continued to share that health comes from the inside, not from the outside.
And that's exactly the purpose of Healing Wednesday.
Each episode is structured to provide valuable insights and healing tools that you can use to dramatically heal on another level and live a more fulfilling life.
This week, I would like to invite you to join us for my guest episode on July 12 at 6PM Pacific Time.
During this episode, I will be discussing some of my history and sharing life-changing advice that you can use to start seeing positive changes in your health and life.
We discuss:
My history and knowledge of who and what we are
My healing modalities and heritage
Examples of some of my healing sucesses
Plus other subject matter!
To register for the free event, click here: https://kryonmasters.com/watch/
Blessings

Guy