Home
I regularly present at the UK Probe Conference in Lytham St Annes.
Click on the image for details

Dear Truth Seeker
I invite you to join me on my journey into 'Spiritual Physics', becoming the first wave, the pioneers of spiritually enlightened individuals to bring the unknown and unexplained details of the
greater reality to mankind – raising mankind's frequency as a consequence.
Within these pages you can read extracts of my published work, find information on upcoming events, or reach out for direct help through readings, healing sessions or workshops.
Join me in this new and exciting chapter in mankind's awakening. I am here to help you become a "pioneer" with me, please contact me and satisfy the yearning of your life's work.
Latest News:
My latest Book The Anne Dialogues, is NOW available!
Phone: +1-800-935-0045, +1-479-738-2348 Fax: +1-479-738-2448
Click here to purchase from Ozark and here via Amazon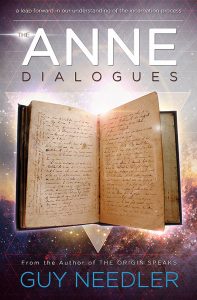 If you would like to sign up to my Newsletter click on this link The Greater Reality
Date
Event
Venue
Regular Events
26th August 2017
World Satsanga SKYPE Teleconference.
SKYPE Teleconference

Click Here  to listen to

the recording of the 22nd July 2017.

Future Lectures/Workshops available click here
 
To sign up for Free Monthly Newsletters The Greater Reality

 

TTF Workshop Plus free Lecture
November 2017

TTF Levels 1, 2 & 3

Hainan – China

Contact Leo to reserve a place

Email: yourleoz@aliyun.com
This is a clip from the Bangalore TTF workshop, where having previously taught the students to use their chakras to gain physical feed-back of moving up the frequencies, I teach them to gain further proof by sensing the energy levels/boundaries of the Auric Layers.
An excerpt from my 1st Book :The history of God
Chapter 1 –
The energy at my friend's house in Sweden was high. It was surrounded by ley line energy which was not connected and was moving around wildly, rather like a high tension wire whipping across the land, grounding out. The stones at the bottom of his garden felt like they were part of a shrine that focussed and directed the ley line energies (rather like the stones at Avebury and Kilmartin). I felt energized.
Buy online from: